---
Setting Up Free Cloudflare SSL on Cpanel in 10 Minutes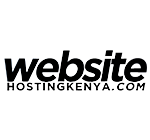 In this tutorial, Setting Up Free Cloudflare SSL on Cpanel in 10 Minutes – we will cover the necessary steps to establishing a secure connection between Cloudflare and your cPanel hosting account in the shortest time possible for free! We recommend using Free Cloudflare SSL on your website because it doesn't expire for many years!
HOW TO CREATE A FREE CLOUDFLARE SSL CERTIFICATE FOR YOUR CPANEL
Select your site using the dropdown menu found in the upper left corner
Click the Crypto icon at the top of the screen
Scroll down a little until you get to the Origin Certificates
Click Create Certificate
The options here you want are:

Let Cloudflare generate a private key and a CSR
Private key type: RSA
Hostnames should be:

*.example.com
example.com

Certificate Validity: 15 years or shorter if you like
Click next

Cloudflare should have now generated your private key and server-side SSL certificate (Origin Certificate) Ensure the key format is set to PEM (Default)

Copy the Origin Certificate to notepad, you will need this in a moment
Copy the private key to notepad, you will need this in just a moment
Web Server for installation should be set Apache httpd

Now proceed to the next panel to install what you just created by Cloudflare in cPanel
HOW TO INSTALL CLOUDFLARE FULL SSL FREE CERTIFICATE IN YOUR CPANEL
Login to cPanel (typically yourwebsite.com/cpanel)
Scroll down to the security section and click SSL/TLS
Private Keys (KEY)

Click the hyperlink: Generate, view, upload, or delete your private keys
Scroll down and past Generate a New Private Key until you reach Upload a New Private Key
Refer to your notepad document that you made earlier, copy the private key and paste it underneath "Paste the key into the following text box"
Adding a description below can help you identify this SSL install later on
Click Save
Scroll to the bottom of the page and click Return to the SSL manager

Certificates (CRT)

Click the hyperlink: Generate, view, upload, or delete SSL certificates
Scroll down to Upload a New Certificate and once again refer to your notepad document and this time copy and paste the Origin Certificate into the box below "Paste the certificate into the following text box"
Add a description if you like to help identify this install, esepically if you know that you have previous used other SSL certs in the past
Click Save Certificate
Scroll to the bottom of the page and click Return to the SSL manager

Install and Manage SSL for your site (HTTPS)

Click the hyperlink Manage SSL sites
Scroll down until you find "Install an SSL Website"
Click Browse Certificates and radio check the one that you uploaded a few moments ago and then click use Certificate
You may get a warning "The certificate does not match your selected domain." But don't worry, the next step will resolve this issue
In the dropdown select list, choose your domain which will look something like example.com (www.example.com), the error warning message in the previous step should now disappear
You should now notice that the box underneath Certificate Authority Bundle: (CABUNDLE) is blank, for this you need to add the Cloudflare Origin CA – RSA Root Certificate. You can find the CA Bundle below.


---

1

2

3

4

5

6

7

8

9

10

11

12

13

14

15

16

17

18

19

20

21

22

23

24

--

--

-

BEGIN

CERTIFICATE

--

--

-

MIID

/

DCCAuagAwIBAgIID

+

rOSdTGfGcwCwYJKoZIhvcNAQELMIGLMQswCQYDVQQG

EwJVUzEZMBcGA1UEChMQQ2xvdWRGbGFyZSwgSW5jLjE0MDIGA1UECxMrQ2xvdWRG

bGFyZSBPcmlnaW4gU1NMIENlcnRpZmljYXRlIEF1dGhvcml0eTEWMBQGA1UEBxMN

U2FuIEZyYW5jaXNjbzETMBEGA1UECBMKQ2FsaWZvcm5pYTAeFw0xNDExMTMyMDM4

NTBaFw0xOTExMTQwMTQzNTBaMIGLMQswCQYDVQQGEwJVUzEZMBcGA1UEChMQQ2xv

dWRGbGFyZSwgSW5jLjE0MDIGA1UECxMrQ2xvdWRGbGFyZSBPcmlnaW4gU1NMIENl

cnRpZmljYXRlIEF1dGhvcml0eTEWMBQGA1UEBxMNU2FuIEZyYW5jaXNjbzETMBEG

A1UECBMKQ2FsaWZvcm5pYTCCASIwDQYJKoZIhvcNAQEBBQADggEPADCCAQoCggEB

AMBIlWf1KEKR5hbB75OYrAcUXobpD

/

AxvSYRXr91mbRu

+

lqE7YbyyRUShQh15lem

ef

+

umeEtPZoLFLhcLyczJxOhI

+

siLGDQm

/

a

/

UDkWvAXYa5DZ

+

pHU5ct5nZ8pGzqJ

p8G1Hy5RMVYDXZT9F6EaHjMG0OOffH6Ih25TtgfyyrjXycwDH0u6GXt

+

G

/

rywcqz

/

9W4Aki3XNQMUHNQAtBLEEIYHMkyTYJxuL2tXO6ID5cCsoWw8meHufTeZW2DyUpl

yP3AHt4149RQSyWZMJ6AyntL9d8Xhfpxd9rJkh9Kge2iV9rQTFuE1rRT5s7OSJcK

xUsklgHcGHYMcNfNMilNHb8CAwEAAaNmMGQwDgYDVR0PAQH

/

BAQDAgAGMBIGA1Ud

EwEB

/

wQIMAYBAf8CAQIwHQYDVR0OBBYEFCToU1ddfDRAh6nrlNu64RZ4

/

CmkMB8G

A1UdIwQYMBaAFCToU1ddfDRAh6nrlNu64RZ4

/

CmkMAsGCSqGSIb3DQEBCwOCAQEA

cQDBVAoRrhhsGegsSFsv1w8v27zzHKaJNv6ffLGIRvXK8VKKK0gKXh2zQtN9SnaD

gYNe7Pr4C3I8ooYKRJJWLsmEHdGdnYYmj0OJfGrfQf6MLIc

/

11bQhLepZTxdhFYh

QGgDl6gRmb8aDwk7Q92BPvek5nMzaWlP82ixavvYI

+

okoSY8pwdcVKobx6rWzMWz

ZEC9M6H3F0dDYE23XcCFIdgNSAmmGyXPBstOe0aAJXwJTxOEPn36VWr0PKIQJy5Y

4o1wpMpqCOIwWc8J9REV

/

REzN6Z1LXImdUgXIXOwrz56gKUJzPejtBQyIGj0mveX

--

--

-

END

CERTIFICATE

--

--

-

---

Finally click install and congratulations, you have now installed your Cloudflare free plan SSL TLS cert to cPanel and the connection between your hosting package and Cloudare is now encrypted.
Recent Posts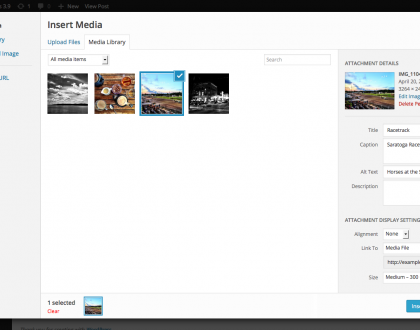 October 2, 2018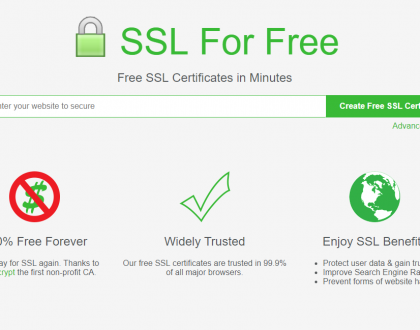 March 7, 2018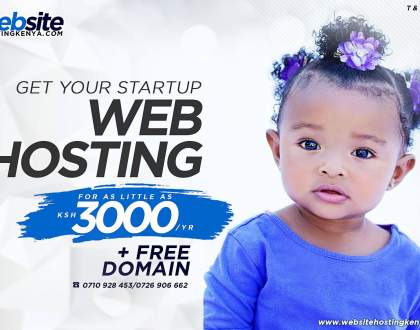 March 6, 2018