---
How to Start a Blog in Kenya in 2021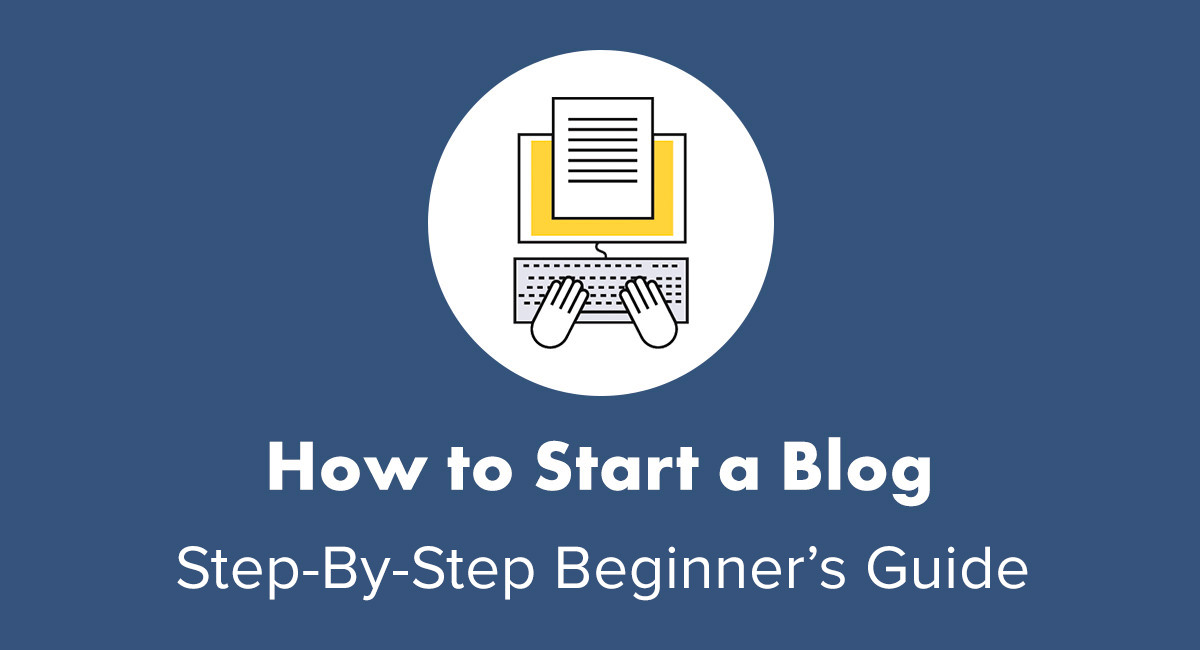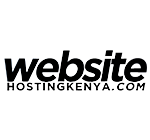 Blogging is one of the most lucrative ways to make money online in Kenya. More young Kenyans have been gradually warming up to the idea of being "their own bosses" by finding ways to make money online, be it through YouTube, freelancing, or starting blogs. 
With the current stats indicating that YouTube reach is growing faster than TV reach, probably due to easier (but not cheap) access to the Internet, it's now common to brush shoulders with budding and successful Kenyan YouTubers and bloggers.
While starting a YouTube channel is FREE, starting a blog for commercial intent (intention to monetize it at a later stage) isn't. There are a few things you need to consider to ensure you start a blog the right way.
That being said, this is a simplified yet definitive guide on starting a blog in Kenya and includes a guide on choosing a niche, domain name, web hosting service, setting up the blog, and writing your first blog post.
Guide on Starting a Blog in Kenya in 2021
Let's have a look at the steps you need to take to start a blog in Kenya.
1. Choose a niche
Having been blogging for quite some time now, I consider a blog's niche to be one of the most essential cornerstones for blogging success. A niche is what your blog will focus on. It's more than a topic but specific enough to address specific needs online users have.
Some profitable niches include health and fitness, personal finance, lifestyle, fashion, business & marketing, travel, and technology & gaming. These, however, are not the only niches you can start a blog on.
Most people will tell you to start a blog on something you're passionate about, but I beg to differ. You should start a blog in a niche you can easily monetize whether it's something you're passionate about or a subject you have a good mastery of.
It's vital to understand that not all passions and hobbies can make you money. Therefore, think like an entrepreneur and start a blog on a subject you can monetize with ads and affiliate programs.
But why is choosing a niche so important? The four main benefits of choosing a niche in blogging are:
It will keep you focused on the content you create

It's easier to brand a niche blog than a generic blog

Establishing authority in a niche blog is relatively easy

It's also easier to market a niche blog compared to a generic blog
N.B: Generic blogs focus on multiple topics such as entertainment, news, politics, lifestyle, health & fitness, business & finance, etc.
So, think of a subject area you're either passionate about or have deep knowledge in and whether you can easily monetize it. That can make an ideal niche for you.
2. Choose a domain name
Once you decide what you want to blog about, the next step is choosing a domain name. A domain name is a web address used to access a website or blog. Examples of domain names include google.com, facebook.com, twitter.com, etc. You need to choose a name for your blog too.
It's recommended to choose a top-level domain (TLD) when picking a domain name for your blog. Top-level domains have extensions such as .com, .net, .info, .org, etc. However, if you intend to create content that targets the Kenyan audience only, then you should go for country-level domain extensions, notably ".co.ke".
Country-level domain extensions are ideal for blogs that focus purely on content related to one country.
It's vital to note that your preferred domain name might not be available having been registered by another blogger. That's why you might need a few minutes or an hour to search for available domain names. You can do so here.
Advice when choosing a domain name…
There are a few things you should and shouldn't do when choosing a domain name. It's not advisable to choose a domain name that's too specific because this will limit you from focusing on other closely-related topics or expanding your blog topics in the future.
Example: www.hplaptopreviews.com
This is an example of a domain name that's too specific since it limits you to write reviews on HP Laptops only. A good alternative would have been "www.laptopreviews.com" which allows you to review different laptop brands.
How about "www.techyreviews.com" which allows you to review everything tech, from laptops to smartphones as well as digital cameras, headsets, projectors, smartwatches, and gaming gadgets among others?
Secondly, try to find a domain name that's easy to write and read (the shorter, the better). For example, our domain name is websitehostingkenya.com (Website Hosting Kenya) – this is easy to read and write.
You should also choose a domain name that's advertiser-friendly. Since you intend to make money blogging, you will have to place adverts on your website at some point. Your domain name should not have "sensitive" terms that could potentially put off potential advertisers.
3. Choose a web hosting company
Picking the right web hosting company is one of the most critical things to consider. While many website hosting companies promise to deliver the best services to their clients, they often fall short of the most basic customer expectations.
Some of the things to consider when choosing a website hosting service provider include;
Reliable customer support

Website uptime guarantees

Affordable pricing/rates

Website security (SSL certificate)

Domain theft protection

Email address service
Some website hosting service providers will charge you an extra fee for basic services such as email address service and installing an SSL certificate for website security. Some even require you to open a ticket if you need customer support.
I find all these things UNNECESSARY if not unwarranted. Besides, why should I pay for an SSL certificate or email address package even after paying for web hosting? Why should I open a ticket if I need urgent assistance with my blog?
That's why choosing the right website hosting company for your blog is important. For example, Website Hosting Kenya offers the following with any web hosting package you choose;
FREE domain with annual plan

A FREE lifetime SSL certificate (for website security)

Unlimited Email addresses

A 30-day money-back guarantee

Domain theft protection guarantee
Their packages start as low as Ksh. 3000/= which comes with the services listed above plus much more.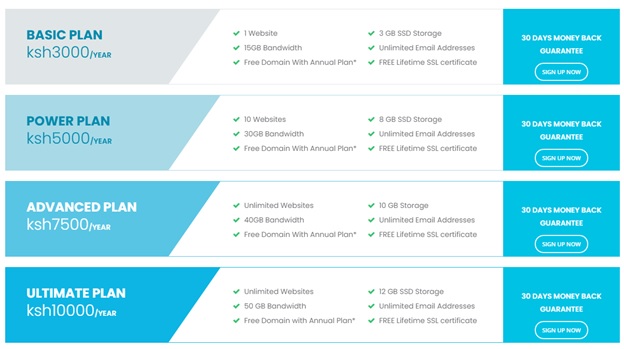 4. Install WordPress
After choosing your domain name and paying for a web hosting service, the next step is to set up your blog. The most used blogging platform is WordPress, and you do not have to pay a dime for it.
Currently, there are more than 450 million websites using WordPress, and they prefer this platform for the following reasons:
Easy and quick installation

Easy website customization features

Plugins come in handy for non-techy bloggers

WordPress themes for almost any niche

Most web hosting service providers offer 1-click WordPress installations
The beauty of using WordPress is that you do not need any coding or web design skills in order to make your blog successful. As noted, most web hosting companies offer 1-click automated WordPress installations. Thousands of WordPress plugins and themes make things even easier for new bloggers as they give them the freedom and flexibility to customize their websites the want they want.
If you need assistance installing WordPress, just inform your web hosting service provider and they will be happy to help. It takes less than three minutes to install WordPress on a site (that's how easy it is).
5. Install WordPress theme
After installing WordPress, proceed and install a theme of your choice. There are thousands of FREE themes you can choose from, but you can also purchase a WordPress theme if you want to.
WordPress themes are customizable to allow you to choose how you want your blog to look. To install a theme, you need to log in to your WordPress admin section (dashboard). You can do so by adding /wp-admin to your blog's name in the address bar, e.g.:
You will then enter your chosen Username and Password. Once logged in, hover the mouse on "Appearance" and click "Themes". Choose a theme you like and click "Install". Once you've installed and activated the theme, click on "Appearance" then "Customize" to make the custom changes you desire.
We recommend you pick a theme that is:
Light and fast

Responsive

Easy to customize

SEO friendly
A light and fast theme mean your blog will load fast and readers will not have to wait for more than 10 seconds for the site to load. Responsiveness means your blog will resize to fit the size of the screen, be it on a desktop, laptop, iPad, or mobile phone.
Easy customization features allow you to make custom changes on elements such as color, menu, single pages, post pages, footer, sidebar, and much more. SEO friendliness means you do not have to do lots of manual SEO adjustments to rank your website.
6. Install WordPress plugins
Plugins make work easier for new bloggers who lack coding or web design skills. With just a few clicks, you can have your website looking professional. The plugins you will need depend on the type of blog you intend to have. However, some of the most common plugins include:
Classic Editor

Google Analytics and Google Tag manager

Caching Plugin e.g. W3 Total Cache or WP Fastest Cache

SSL Plugin e.g Really Simple SSL

Spam Plugin e.g. WPBruiser

SEO Plugin e.g. Yoast SEO or SEOPress

Social Share Plugin e.g. Grow Social by Mediavine
As mentioned above, plugins to install depends on how you intend to set your site up and the features it should have.
7. Create pages and categories
The next step in setting up your blog is creating essential pages and categories. Some of the pages you can create include:
About Us

Contact Us

Privacy Policy

Our Services

Disclaimer

Portfolio
Please note that the pages you need depend on the type of blog. If your blog is more of a personal website where you offer freelance services such as content creation, photography services, or graphic design services, then you need a portfolio page.
The same page is unnecessary in a blog that focuses on product reviews or tutorials. However, the first three pages on the list above are essential to every blog or website. To create a new page, click on "Pages" then "Add New". 
You also need to create categories. Categories are primarily defined by what your blog will focus on. For example, if you start a blog on nutrition, you can have categories such as:
Healthy eating

Digestive health

Prenatal diet

Weight loss diet

Muscle gain diet

Kids diet
You can go a little deeper with sub-categories such as weight loss for women, weight loss for men, weight loss for teens, weight loss for kids, etc.
To create a new category, hover your mouse on "Posts" then click "Categories". When creating a new page, the slug should be the name of the category. For example, if the category is "Weight Loss" the slug should be "weight-loss".
8. Customize your permalinks
Before you proceed and start writing blog posts or creating content, defining your permalinks is very important. This is vital for search engine optimization purposes because it will make your links look good and search engines, including Google and Bing, will understand what each post is about.
Put simply, a permalink is just a link to a page or post on your blog. For example, if you were to write a blog post on "Weight Loss Tips During Pregnancy" then the permalink for that article would be:
https:www.yourblog.com/weight-loss-tips-during-pregnancy/
As you can see, that's just the link to your post, so the term "permalink" should not scare you at all. But how do you customize your permalinks for SEO?
Hover the mouse on "Settings" then click on "Permalinks". There are six common permalink settings to choose from; Plain, Day & Name, Month & Name, Numeric, Post Name, and Custom Structure. We recommend you pick "Post Name" so that links to your posts will look like this:
https:www.yourblog.com/weight-loss-tips-during-pregnancy/
WARNING: Never change your permalink settings after you set them for the first time. Changing permalink settings can have serious impacts on your blog content's visibility on search engines, which could lead to the loss of organic traffic and a drop in search engine rankings.
9. Start creating blog content
After completing the first eight steps, what remains is creating content for your blog. Assuming you chose a niche blog rather than a news blog, you will need to do keyword research and pick the right keyword ideas to generate content on.
There are many keyword research tools you can use, including Google itself. Do not overuse a keyword when writing content (Google considers this to be keyword stuffing and could affect your blog's rankings). Just make your content as insightful and resourceful as possible.
Include appropriate images within your post and do not forget to add descriptions and captions to each of the images you use.
To make your work a lot easier, you can install the Yoast SEO plugin (this plugin is ideal for beginners). The plugin allows you to choose your post's focus keyword then gives you an analysis on whether you've used the keyword the right way.
10. Promote your blog
Promoting your blog will be one of the most important tasks you'll have to execute to grow your blog and start making money. Share new blog posts on platforms such as Facebook, Twitter, LinkedIn, and even Reddit.
You can also sign up for other social platforms and blogging communities where you can share your content and engage with other users.
Conclusion
I hope this comprehensive guide on how to start a blog in Kenya will help you launch your first blog. However, do not be one of those bloggers who say "I blog for fun" yet spend countless hours creating content without any earnings to show for their hard work.
If you need help setting up your blog then be sure to leave a comment below. You can also ask any question relating to starting a blog and I will be glad to help.
Recommended Posts
February 18, 2021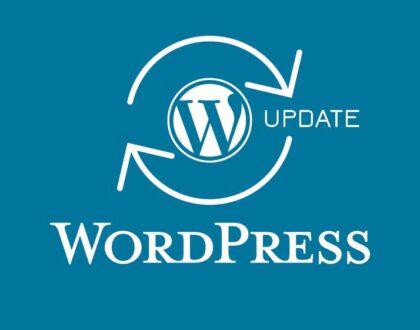 September 14, 2021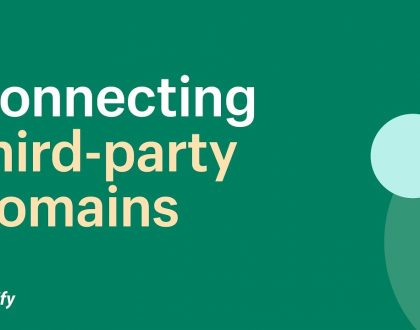 October 8, 2020